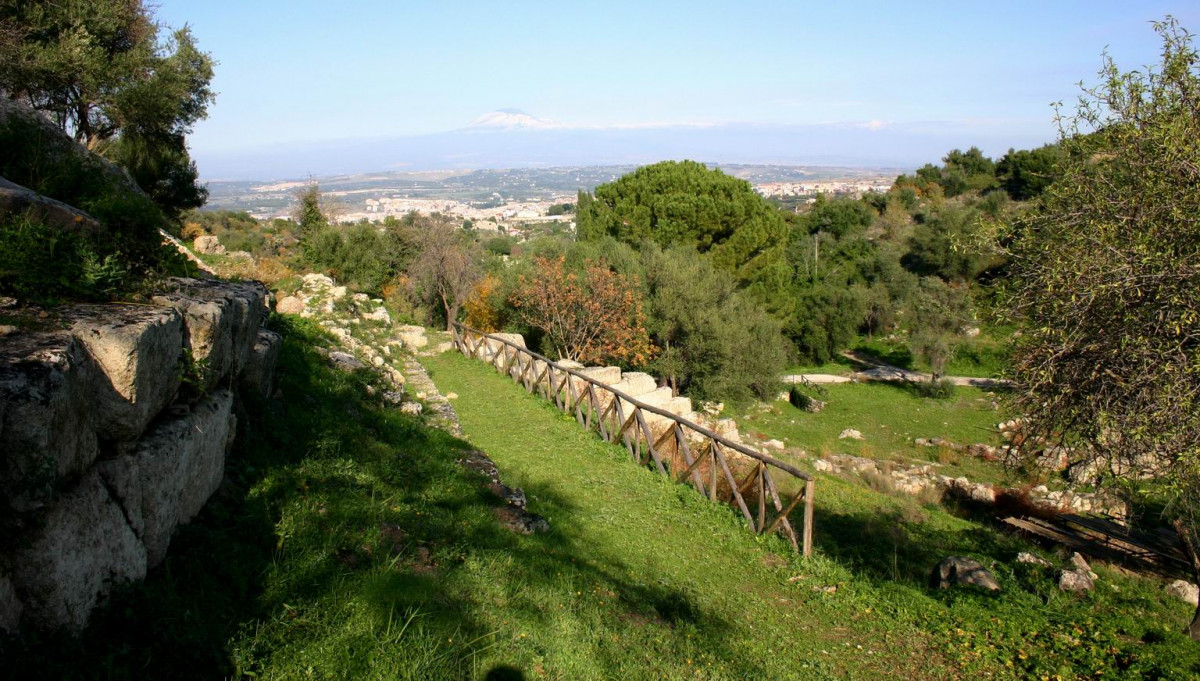 The Lentini plain
Day escorted tour from Siracusa in the Archaeological site of Lentini and its museum with a local archaeologist and licensed tour guide

Sant'Agata, the sun is so high / Do it for charity, make it set/Don't do it for the master, no / Do it for the poor peasants / Sixteen hours staying prone are eaten by the dogs/He drinks wine in hiding/giving us water from the marsh/Where the ropes are soaked Rosa Balistreri, The sun is so high!
The Lentini Plain is a wide area, drained by the San Leonardo river and its tributaries, which is situated between Catania and Syracuse. In early times, Lentini dominated the plain from its hills. Today, the plain is a large and scented citrus grove. This place was witness to clashes between Greek colonists and natives; Sikel rebels battling against conquerors; local conflicts between Syracuse and Lentini and quarrels between farmers and their landlords during the 20th century. But it also was a hermitage for byzantine monks, a templar knights' estate and the birthplace of Sicilian Poetry.