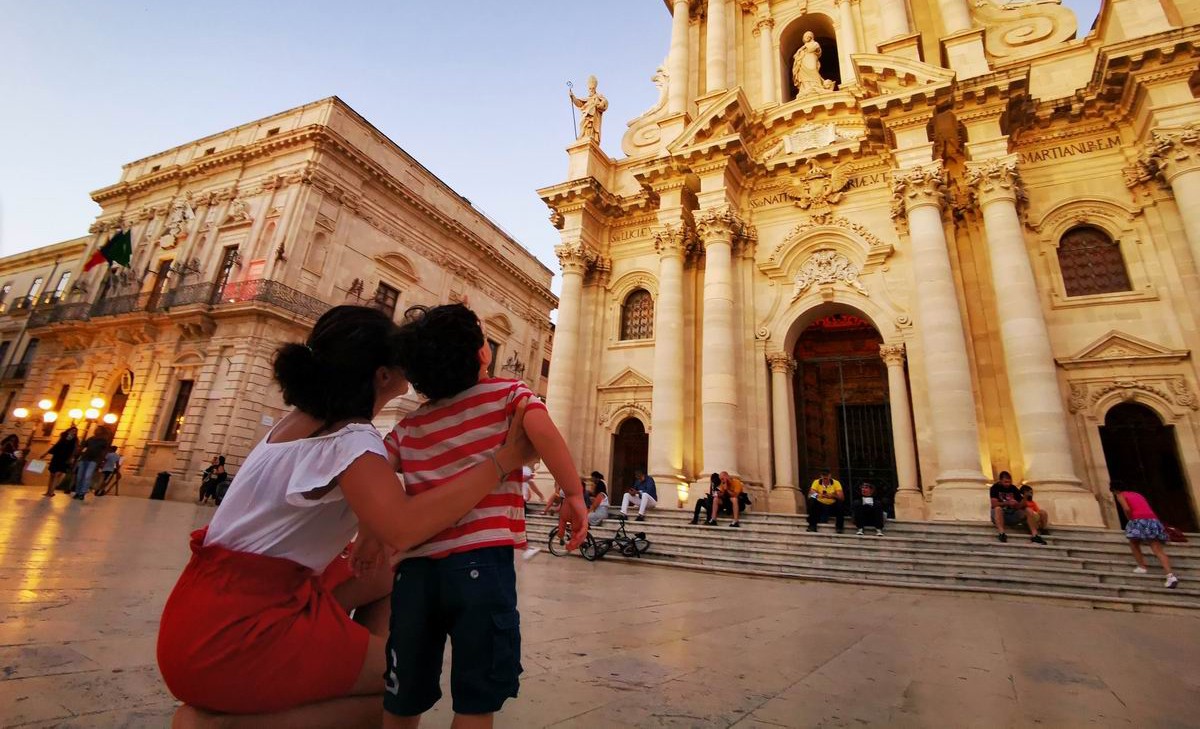 Family tours
To complicate is simple, to simplify is complicated (…) Everybody is able to complicate. Only a few can simplify. Bruno Munari, Verbale scritto
If you really know something well, then you will be able to convey it to children with the right words. This is the philosophy behind our family tours, led by experts who are able to bring adults and children closer to the fascinating world of archeology, art and history, with a simple and engaging language.
Our private family tours have been designed with kids and families in mind, and our tours pace accordingly.
We're licensed guides in Sicily, scholars and parents, and we're excited to share our knowledge, local life, ancient traditions and crafts with kids, parents, and families. We'll bring history to life, share our local culture, and make it real for you and your kids.
The young travelers will be provided with adventure kits containing games, maps and drawings, which engage kids and encourage active participation during tours. The kits also serve as souvenir keepsakes. Designed for kids ages 6 to 10, our Sicily Family Tours Kits encourage children to explore sites and cities with boundless imagination.
Discover more Sicily for Family experiences by looking at our Cooking classes and Meet the Locals tours tagged as Kid Friendly.