What is the Steri of Palermo?
The Steri (from Hosterium) or Chiaramonte Palace is a paradigmatic place of the history of Palermo and Sicily. This fortified palace was the ancient mansion of Chiaramonte, a local aristocratic family that influenced the history of Sicily during the 13th and 14th centuries. It then became the site of the Holy Inquisition and, nowadays, it's possible visiting the prisons, witness of its bloody history.
We ask Francesca to tell us more about the Steri:
"Man has always felt the need to leave memory of himself in the face of the transience of life. For example those who accomplish this mission through the creation of great works, those bring a child into the world and others more simply through the creation of a graphic sign. Just think of prehistoric graffiti to understand how this need has always been innate in each of us. But this article wants to pay attention in particular to the drawings and the graffiti kept on the walls of the prison of the Spanish Holy Inquisition in Palermo, located in the Chiaramonte Steri Monumental Complex.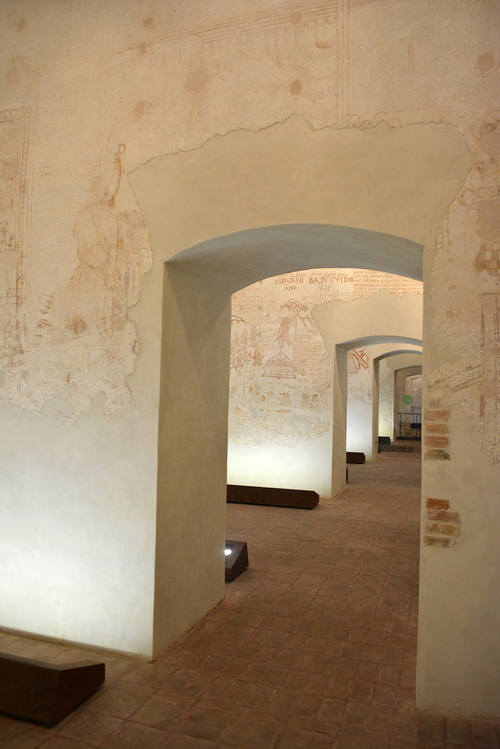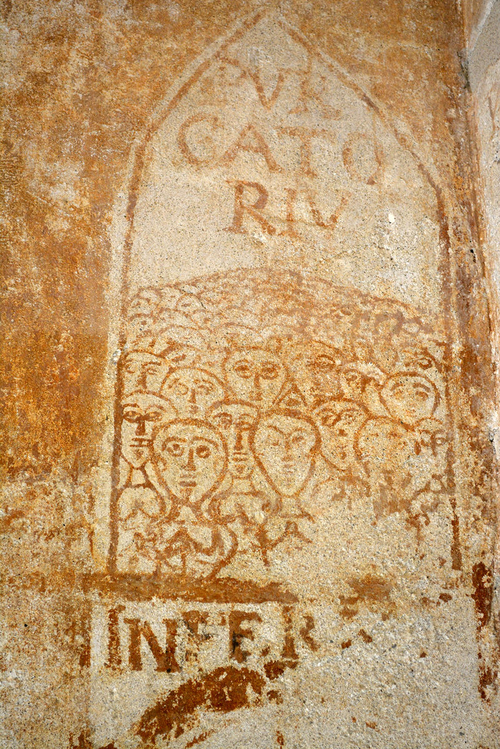 The authors of these testimonies are the captives incarcerated in these prison between the 17th and 18th centuries, when Sicily was under the Kingdom of Spain. Men, deprived of everything, sometimes unfairly accused of heresy, often robbed of their dignity, however managed to leave a memory of themselves; through drawings, signatures, prayers, religious figures, various objects and geographical maps.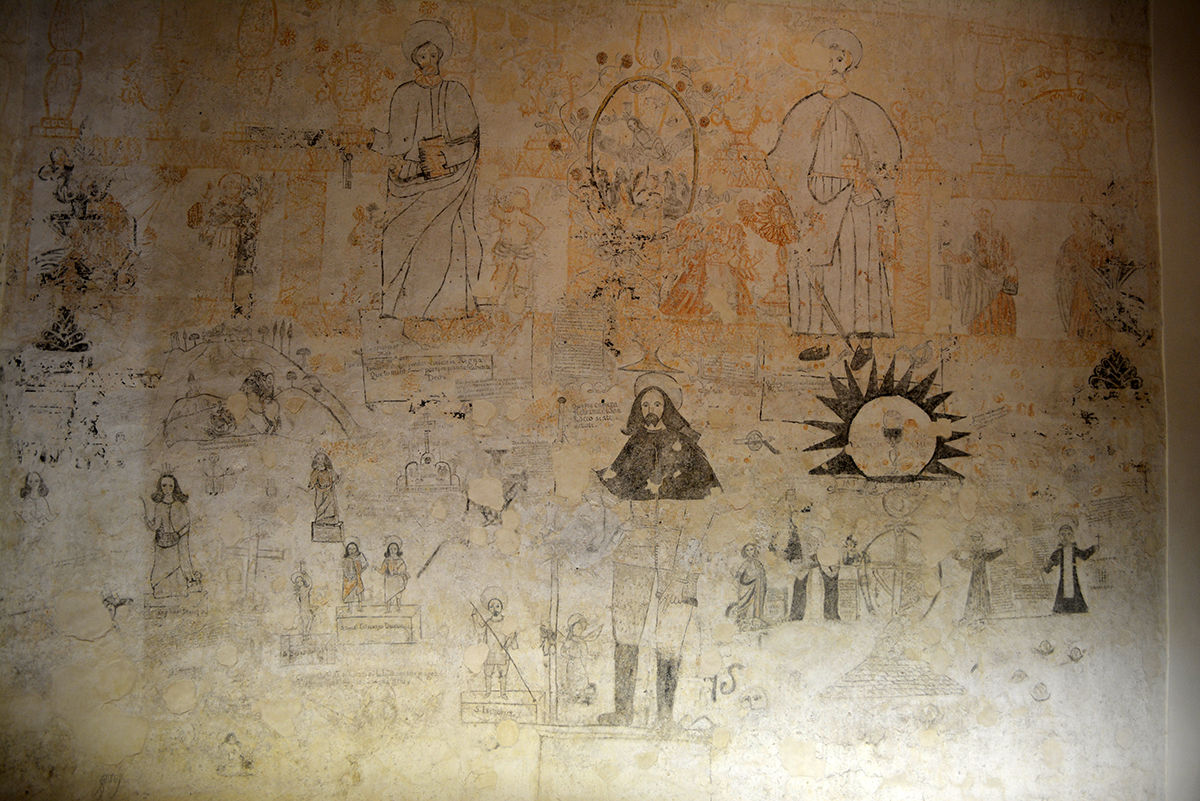 A memory schedule documented in the book "Urla senza suono" (Screams without sound) by Leonardo Sciascia and Giuseppe Pitrè that, even today, intellectuals of different disciplinary fields try to understand. Wealth and complexity are two key words to imagine what can be admired within those walls where, in despair, men of different cultures have suffered and screamed not through their mouth, but through their hands. Sicilian, English, Latin, Arabic-Judaic are the languages used by these authors, to understand the cultural diversity of the "heretics".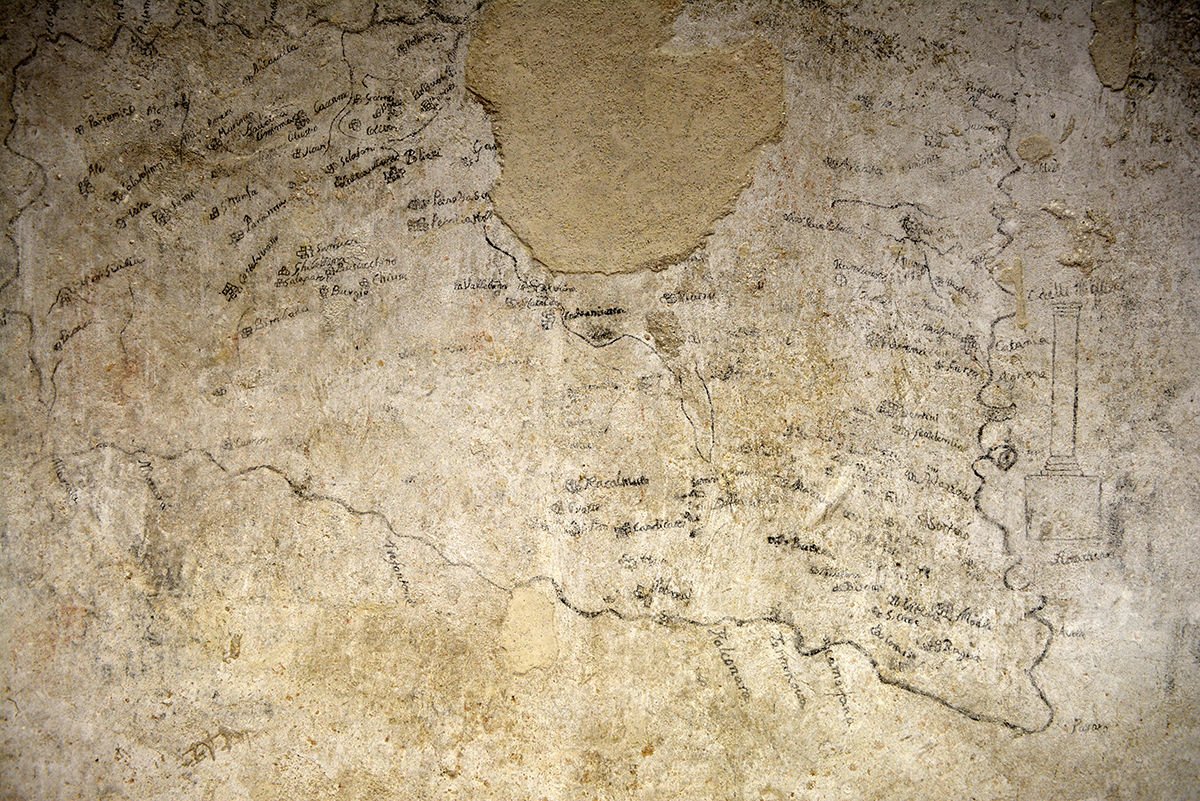 The invitation is to discover together this unique and touching testimony that can hardly be forgotten".
How to visit the Steri's prisons
Here you can find the opening times and the entrance fees.
Nearby the Steri, you can also visit the Regional Art Gallery of Palazzo Abatellis and the Church of San Francesco d'Assisi to delve deep into the Medieval Palermo.